Caeles Gratia
Andros the XXIII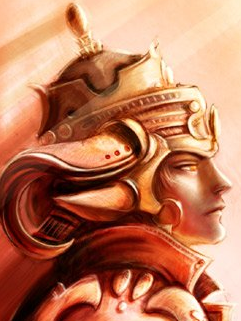 Andros the XXIII (b. 12 Duris, 9912)is the current king of Vorlkim, and lives in the capitol city, Caerynok, where he has ruled for about 4 years. His parents are Minzar, the dwarven Queen Dowager, and the late king, Andros XXII.

Andros XXIII is known for his love of hunting in the Ver-dillain Forest, and fine theater. General opinion holds that he is a just ruler, though often more concerned with international relations than domestic issues.

Tradition holds that he should marry an elven woman, and people often bet on various elven noblewomen as a way of killing time. While he's often seen out with candidates, he has not shown any preference. To combat this, his mother, Minzar, is planning a festival to occur during Duris 10043, to select a bride.