Caeles Gratia
Devini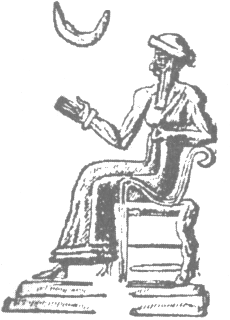 -——————————————-

Church Hierarchy
Seeker
-Someone who has not yet been initiated into the priesthood, but wishes to join them.
Initiate
-Someone who has had their initiation, and is learning the ways of Devini.
Wisdom
-Someone who has finished their training, and may speak with authority on religious matters. They often give advice to their parishioners.
Wise One
-A member of the council of elders that runs each city's temple. They can perform any number of functions.
Chosen
-A special rank, only bestowed by Devini himself. Little is known, other than that all other ranks of the priesthood give way to anyone who has been marked thus.
---
Holy Symbol
-A crescent moon with runes written upon it.
Portfolio
-Wisdom, Intelligence, Community, Patience, Duty. Others may be added as the campaign progresses.